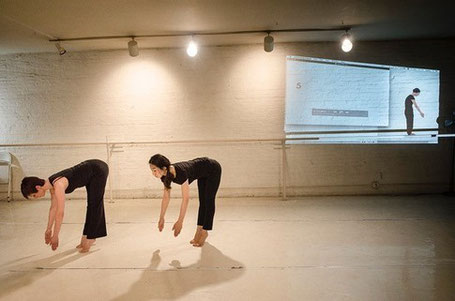 We had a great show of our latest installment of MMC (Minimum Movement Catalog) at Hatch on May 2nd. 
Thank you very much ChaTiqua, all the great artists Satomi Itohara, Takeshi Ohashi, Monica Kincaid, Juri Nishio and Sue Samuels.
Thank you very much all of you who came to Hatch.
Inspiration is fleeting if we close ourselves off from our senses and imagination - thank you for keeping us open, aware, and inspired.  
Happy Creating,

                                                                         Suisoco.
-------------------------------
'MMC -Duet'  
at Hatch series
May 2nd Saturday at 8pm 
Choreographer: Maho Suiso Ogawa
Dancers: Laura Neese, Maho Suiso Ogawa
Venue: The Works Studio - 131 West 24th street, 4th floor (between 6th and 7th ave), New York, NY, 10011
Tickets : $15 at the door