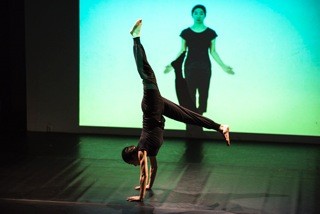 New discount rates for professional dancers.

You can have the most affordable Private Pilates Sessions with at least one professional performance experience.
I use a variety of props such as soft ball, Thera band, Franklin ball, and blocks to execute the most suitable exercise for you.
My focus is to make your body well in the most efficient ways and at the same time the easiest way, with the goal that eventually you can do it yourself in your dancer life.
Private Session for PROFESSIONAL DANCERS - 1 hour
• Studio: $45 ($30 for the first time)
     5 pack    $ 200  (value $ 225)                     $40 per session
    10 pack   $ 350  (value $ 450)                      $35 per session
• At your place (1/2 hour subway from mid Manhattan) : $55 
     5 pack    $250   (value $ 275)                     $50 per session
INSTRUCTOR : Maho Suiso Ogawa (Kane School) 
STUDIO : 448 W 37th st Loft 12A,( btw 9th and 10th)  NY, NY 10018 
BOOKING : suisomovement@gmail.com (Maho Suiso Ogawa)
WEBSITE : suisopilates.com 
Cash only please
All session packages expire in a year.
I require 24 hours notice for any cancellations.